Dr. Dali Naidu Arnepalli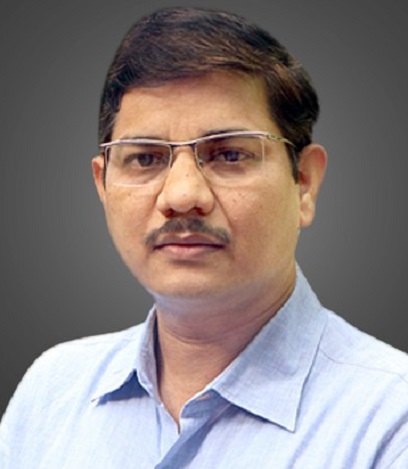 BSB 112, Department of Civil Engineering, Building Science Block, IIT Madras, Chennai, 600036.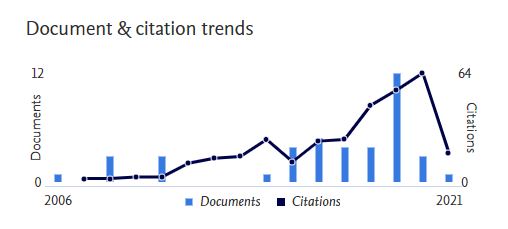 Dr. Dali Naidu Arnepalli
Is a faculty member at the Civil Engineering Department at Indian Institute of Technology Madras since December 2008. Before joining IIT Madras, he worked with Prof. R. Kerry Rowe's research group at Geo-Engineering Centre, Queen's University, Ontario, Canada, for three years. He obtained his bachelor's degree in civil engineering from JNTU Kakinada, Andhra Pradesh, India, and master's and doctoral degrees in geotechnical engineering from Indian Institute of Technology Bombay, Mumbai, India. Dr. Arnepalli is actively involved in pursuing teaching, research, and developmental activities in diversified geotechnical and geological engineering areas. His research interests are Biogeotechnics for cleanup of the environment; Geomaterials stabilization using chemical, biopolymer, electrokinetic and biological processes; Geological sequestration of greenhouse gases; Design of barrier and buffer systems for hazardous waste disposal; Unsaturated Behaviour of Geosynthetic Clay Liners (GCLs) and Compacted Clay Liners (CCLs). Dr. Arnepalli has supervised seven Ph.D. and three MS theses and authored about 80 technical research publications in peer-reviewed national, international journals and conferences. Dr. Arnepalli is also a technical committee member of reputed international conferences such as the 12th IACMAG and 6th International Congress on Environmental Geotechnics and an active reviewer for peer-reviewed national and international journals. Dr. Arnepalli's academic recognitions are Editorial Board Member, Environmental Geotechnics Journal, ICE Publishing, 2013-2016; Outstanding Reviewer Award from Applied Clay Science Journal; Best Paper Award, National Conference on Geoenvironmental Issues and Sustainable Urban Development (GEN-2014), Allahabad, India; Best Paper Award, 4th World Congress of Civil, Structural and Environment Engineering (CSEE'19), April 7-9, 2019 I Rome, Italy; IGS-Shri A. G. Dastidar Biennial Award-2020 for Best Paper on Ground Improvement, the paper entitled "Characterization of Lime-Treated Bentonite Using Thermogravimetric Analysis for Assessing its Short-Term Strength Behaviour, Indian Geotechnical Journal, 48(3), 393-404. Dr. Arnepalli's research group has developed a state-of-the-art Geoenvironmental Engineering Research Laboratory in the Department of Civil Engineering, Indian Institute of Technology Madras, Chennai, India. This laboratory houses many facilities, including Atomic Absorption Spectrophotometer, UV-vis. Spectrophotometer, Gas Chromatography (with gas sampling valves and two detectors: FID and TCD), Differential Scanning Calorimeter, Fourier Transform-Infrared Spectroscopy, Thermo Gravimetric Analyzer and Differential Thermal Analyzer, Universal Testing Machine with temperature control chamber and non-contact video extensometer, AutoSorb (Physi-chemisorption and vapor sorption analyzer, BET surface area analyzer), Gas Pycnometer, Water Quality Analyser, Xenon Arc Weatherometer, High-pressure Gas Sorption Analyzer, UV-Weather Tester, Geotechnical Centrifuge (2m diameter, Designed at IIT Madras and Fabricated by Eltek India, Mumbai), Time Domain Reflectometer, Datalogger (Campbell Scientific, Canada), Flexible Wall Permeameter, Ultra-Sieve Shaker (up to 20 µm), Melt-Indexer, Environmental Stress Crack Resistance Apparatus, Autoclave, Laminar Air Flow Chamber, BOD Incubator, Temperature and Humidity Control Chambers, Gas Permeability and Diffusion Apparatus, Workstations for Numerical Modelling, Small size Research Centrifuge. The research group also initiated the design and in-house fabrication of many test setups such as Thermal needle probes, Thermal diffusion apparatus, Accelerated diffusion test setup, Column flow through sorption setup, Coupled heat & moisture migration setup, multi-position magnetic stirrer, Dogbone sample cutter, Headspace sampler for GC, Gas pressure distribution panel, Gas permeability, and diffusion apparatus.
&nbspBiogeotechnics for cleanup of the environment
&nbspGeomaterials stabilization using chemical, biopolymer, electrokinetic and biological processes
&nbspGeological sequestration of greenhouse gases
&nbspDesign of barrier and buffer systems for hazardous waste disposal
&nbsp Unsaturated Behaviour of Geosynthetic Clay Liners (GCLs) and Compacted Clay Liners (CCLs)