Dr. T. Thyagaraj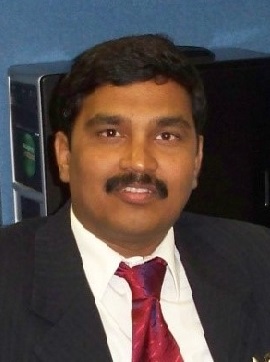 BSB - 114, Geotechnical Engineering Division
Department of Civil Engineering
Indian Institute of Technology Madras
Chennai 600 036, India.

Dr. T. Thyagaraj
, presently working as a Professor in the Department of Civil Engineering, Indian Institute of Technology Madras, joined the institute in 2008. He received his M.S.c and Ph.D. in Geotechnical Engineering from the Department of Civil Engineering, Indian Institute of Science, Bangalore. He got his Bachelor's Degree in Civil Engineering from Osmania University, Hyderabad, and his Diploma in Civil engineering from the State Board of Technical Education and Training, Andhra Pradesh. His research interests include Unsaturated soil behaviour, Ground improvement, Geoenvironmental Engineering, waste materials for pavement and building materials. He has more than 15 years of experience in teaching and research. He has more than 50 papers published in various National, International Journals and Conferences, including 35 Journal Publications, 9 Book Chapters, and 3 Geotechnical Special Publications. He has guided 5 Ph.D., 2 MS students, more than 20 M.Tech. Students so far and 9 PhDs are in progress. Before joining IIT Madras, he worked as Assistant Professor in NIT Warangal and King Saud University, Saudi Arabia. He is an executive committee member of the Indian Geotechnical society. He has also served as an editorial board member in the International Journal of Geotechnical Engineering. Presently, he is also a part of editorial services for International and National Journals. He has received the Prof. Dinesh Mohan Prize award for his Excellence in Geotechnical Practices. He is qualified as Assessor by the National Accreditation Board for Testing and Calibration Laboratories. He is an active researcher and has made a lot of contributions in his research area.
&nbspUnsaturated soil behaviour
&nbspGround improvement
&nbspGeoenvironmental Engineering
&nbspUse of waste materials for pavement and building materials