Dr. INDUMATHI M. NAMBI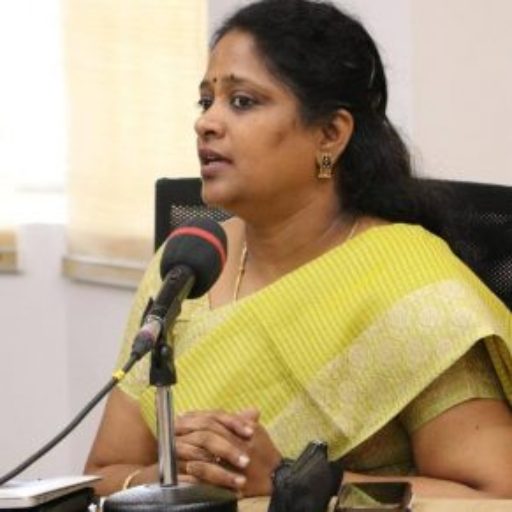 Room No. 511
Engineering Design Building
Department of Civil Engineering
Indian Institute of Technology Madras
Chennai – 600036, India


Dr. INDUMATHI M. NAMBI
holds a Ph. D. in Civil & Environmental Engineering from Clarkson University, NY. She has been a Post-doctoral Research Associate at the University of Illinois at Urbana-Champaign before joining IIT Madras. She has guided 13 Ph.D., 30 M.Tech/ Dual Degree, and 10 B.Tech students and at present supervising 12 Ph.D. and 2 M.Tech students. She has been a member of 40 Doctoral Committees and has been the Ph.D. external examiner for 20 scholars outside the institute. She has developed the coursework for NPTEL Phase II: Web-based course on Solid and Hazardous Waste Management, M.Tech/Ph.D. elective: "Remediation technologies for contaminated soil and groundwater", and development of an M.Tech/Minor stream program on "sustainable engineering and management". Her major research focus has been divided into fundamental and applied research. Fundamental research areas include Understanding Groundwater Contaminant Transport and Transformations - Miscible pollutants and Non-aqueous phase liquids (NAPLs), Exsitu and Insitu treatment of heavy metal contaminated wastewater and groundwater, Developing novel Electrochemical based technologies for removal of micropollutants, Environmental Microbial Resistance propagation and mitigation strategies. Applied research areas include: Developing industry-specific end to end low cost, low energy wastewater management solutions, Circular economy in Sanitation which focuses on resource recovery along with treatment. Solid Waste management Codigestion, Dry digestion, Plastic Waste Pyrolysis, Energy and resource recovery from human waste.
&nbspGround water – Contaminant fate and transport.
&nbspRemediation of contaminated soil and groundwater – Chromium,Petroleum compound pesticide & micro pollutants
&nbspHazardous chemicals – Risk assessment and management
&nbspWater Treatment, Wastewater reuse, Solid waste managment
&nbspIndustrial Waste Water Treatment – Electro plating, tannery and textile.
&nbspEnvironment Impact Assessment
&nbspElectro Chemical methods for contaminated water & Soil
&nbspBiogas from food waste .
&nbspMicrofuel cells coupled waste water treatment & Chromium recovery.
&nbspPetro Chemical waste & waste water treatment
&nbspRemoval of antibiotics & antimicrobial resistance in water system