Phanisri Pradeep Pratapa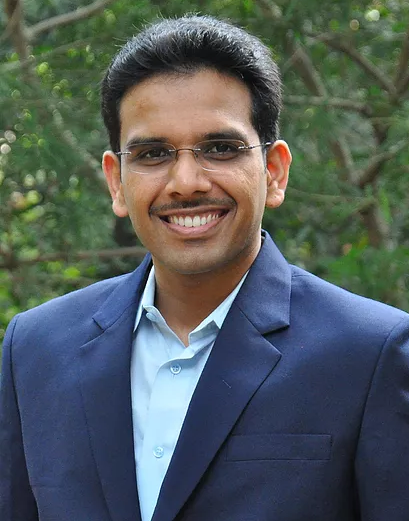 STR 211, Structural Engineering Laboratory
Department of Civil Engineering
Indian Institute of Technology Madras
Chennai 600036, Tamil Nadu, India.

Phanisri Pradeep Pratapa
Dr. Phanisri Pradeep Pratapa is an Assistant Professor in the Department of Civil Engineering at Indian Institute of Technology (IIT) Madras where his research group endeavours to design futuristic structures and materials. He graduated with a B.Tech. in Civil Engineering from IIT Madras in 2010, and earned an M.S. (Master of Science) degree majoring in Civil (Structural) Engineering from The University of Texas at Austin, USA, in 2011. He worked briefly as an Associate Structural Engineer at McDermott International Inc., Houston, Texas, USA. Later he obtained a Ph.D. in Civil Engineering from Georgia Institute of Technology, Atlanta, USA, in 2016, and joined as a Postdoctoral Fellow at the School of Civil and Environmental Engineering, Georgia Institute of Technology. In 2019, he joined as a faculty at IIT Madras, where he is currently working on various topics involving lattice mechanics, meta-materials, and origami engineering. His research work has been published in reputed journals such as Physical Review Letters, Journal of the Mechanics and Physics of Solids, and Computer Physics Communications to name a few.
&nbspOrigami engineering
&nbspMechanical metamaterials
&nbspDeployable structures
&nbspLattice Structures
&nbspConcrete 3D printing
&nbspComputational mechanics